Christine Brown from Sister Wives is turning out to be everyone's favorite cast member lately. After going through years' worth of disrespect, she finally left her husband, Kody Brown. This included bidding goodbye to the rest of the Brown family too. As she had been ready for a fresh start, the star moved back to Utah to be close to her adult kids. As per the reports, she purchased a mansion worth $1.1 million and has been staying in it with her youngest daughter, Truely. Keep reading to know more details about this.
Sister Wives: Christine Brown Living A Lavish Life In A House Worth $1.1 Million!
Viewers are getting to see how Christine and Kody came to being divorced in the latest Sister Wives Season 17. They had sensed from the previous season that the couple would be splitting. Later in November 2021, the third wife made an alarming announcement about her divorce from Kody. Christine came back to Utah from Flagstaff after the separation. She did so by selling her home in Arizona for $700k, as per TheSun. In fact, she moved into a fancy Utah house worth $1.1 million with her youngest girl, Truly. The house is a two-story house spread across 3,490 sq. ft. It contains two bathrooms and three bedrooms, complete with an in-built garage.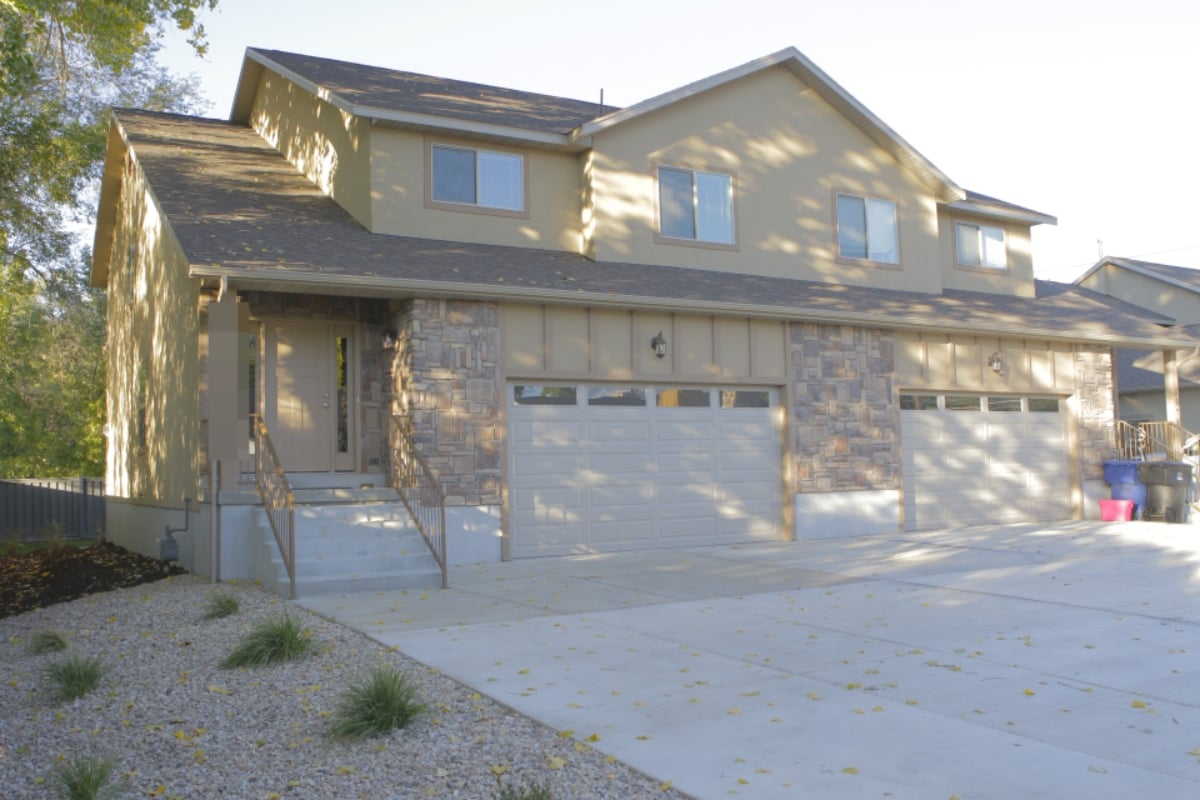 Moreover, Christine also has a "wooden deck" in her new house, along with a basement. According to the listing, the kitchen flaunts a wood finish that is gray in color combined with white countertops and cabinets. Even the appliances have a "stainless steel" finish. Avid Sister Wives will be able to recognize the kitchen from Christine's spin-off, Cooking With Just Christine. It is the space where she films for her cooking show with her kids sometimes. The interiors of the celebrity's bedroom are also warm and snug. The place boasts gray floor carpeting in both the floors and all the rooms.
Sister Wives: Christine Has Her Mind Set On Going Back To Utah! Kody Won't Let Her
As per the latest details, Christine has already started her new life in Utah. However, the Sister Wives Season 17 footage is from last year. Hence, her husband, Kody, was not on board with her moving back to Utah. Despite the third wife's wish to split, he wanted her not to leave the family. He even suggested she find another suitor and live with him and the rest of the Browns in Flagstaff. Christine was persistent in making the castmate realize that she won't be able to move on if he kept holding her back and making her feel like she was stuck in one place. Kody has no other arguments after Christine's fierce response.
All the Brown family members will be coming to terms with Christine leaving in the upcoming Sister Wives episode. After all, it is going to be a very big change for the family. While Janelle said Kody and Christine's splitting was an inevitability, Meri stated that plural marriage is like any other, and people can leave if they wish to. Moreover, Robyn expressed that a key to successful plural marriage is to be as happy as the rest of the family and "choose" every day. Now, fans remain curious as to how things will shape up in the plural family after these revelations. Keep track of the latest Sister Wives news only through TV Season & Spoilers.